Gabriel Morales aka Gabe Morales and Jill Bigelow's  failed restaurant Provecho, discussed in previous blogs finally had its lawsuit dismissed today in Court.  I previously blogged about it here  first:
https://ronaldrichards.com/index.php/2009/blog/provecho-restaurant
Then I wrote about it here:
https://ronaldrichards.com/index.php/2010/blog/provecho-restaurant-r-i-p
Now, after 17 months of frivolous litigation, the Court entered the order dismissing their case WITH PREJUDICE.  A copy of the order is here:  Provecho Dismissal Order.
Here is their story:  Jill Morales aka Jill Bigelow goes to USC business school and then decides that she knows how to run a business.  She didn't learn from her house flipping foray.  See article here:  An F in Flipping
Gabe and Jill then raise money and then lose all the investors money except for a sophisticated trust and Newport Capital.  The trust  never invests but still gets sued for not wanting to invest with Gabe and Jill.  (Smart move on its part.)  Newport Capital unfortunately trusted Gabe and Jill not to spend its $100,000 dollar deposit which then was never returned and spent.  Newport Capital had to sue them and that action is still pending.  The trust still has its cross complaint pending on the now dismissed action and so does Newport Capital.
Jill and Gabes' attorneys have filed motions to withdraw in all of their cases.  This is the second set of attorneys who have run for the hills for non payment.  Since the bankruptcy trustee rejected their attempts to prosecute these frivolous claims against the trust and since the Provecho can't maintain an action without the general partner, 800 Wilshire, the Court had to dismiss the case by granting the defendant's motion to strike, case dismissed with prejudice.
Here is a photo of the happy couple: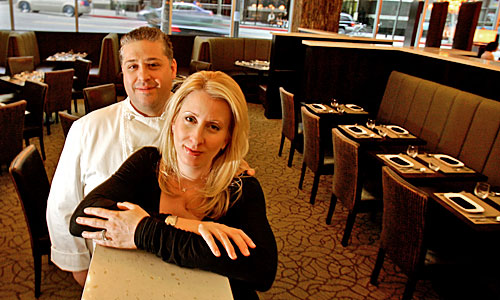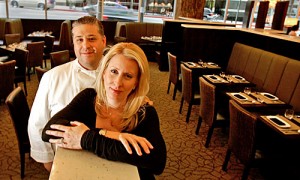 Now, because Jill should have went to law school instead of business school, she and her hubby are faced with multiple actions against them personally with little money or means to defend them.  Jill was offered a chance to simply walk away from this action months ago but her avarice prevented her from taking the trusts magnanimous's offer of a mutual dismissal.  Jill, the next time you are offered a life line, TAKE IT!