The Los Angeles Daily Journal covered this matter on November 12, 2021.  They had originally covered the filing of the complaint prior to the law firm retaining counsel.
Firm accused of poaching lawyers calls suit 'embarrassment'
The lawsuit accuses lemon law firm Consumer Law Experts PC of poaching attorneys, marketing staff, secretaries, trade secrets and work product from Singer's client Strategic Legal Practices, APC.
Story:
The lemon law firm accused in a lawsuit of poaching attorneys and staff from a rival firm, hit back Wednesday in a strongly worded demurrer calling the lawsuit "an embarrassment to all attorneys."
The lawsuit, filed in Los Angeles County Superior Court, pits long-time Hollywood lawyer Martin D. Singer against outspoken Beverly Hills attorney Ronald Richards, who until Thursday represented the trustee in the bankruptcy case of suspended attorney Tom Girardi.
The lawsuit accuses lemon law firm Consumer Law Experts PC of poaching attorneys, marketing staff, secretaries, trade secrets and work product from Singer's client Strategic Legal Practices APC. Referring to SLP's owner Payam Shahian in a phone interview Thursday, Richards said the lawsuit is "a despicable attempt by a lawyer to intimidate employees that don't like him."
"This is a case involving a bully, lemon law firm, Plaintiff Strategic Legal Practices, APC ("Plaintiff" or "SLP"), trying to prevent two of its former associate attorneys and two staff members from leaving the firm and making a living at their new firm," Richards wrote in the demurrer. "Defendants believe the evidence will show that Plaintiff's owner Payam Shahian frequently mocked, berated, and belittled his employees. Instead of suing its former employees, Plaintiff would have been better served by taking a close look in the mirror in assessing why it has such high employee turnover."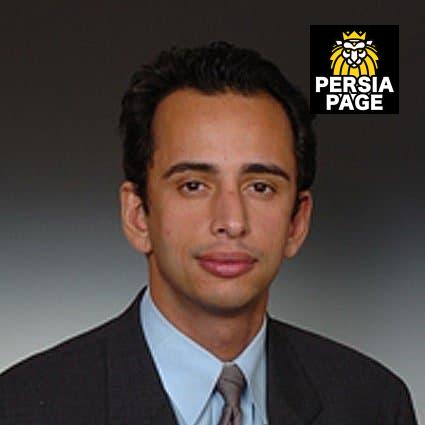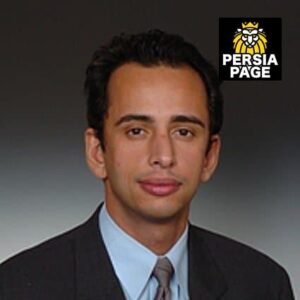 Payam Shahian
The complaint alleges that before a 2017 business meeting with SLP, Consumer Law Experts' practice was mostly limited to sending demand letters to automakers on behalf of clients who bought defective cars, in the hopes of reaching a settlement. Shortly after the meeting, Consumer Law Experts began to grow its practice dramatically as it hired at least eight former SLP attorneys and staff members, who allegedly divulged proprietary trade secrets in violation of their contractual and fiduciary duties to SLP, according to the complaint.
Responding to the demurrer, Thursday, Singer said, "Notwithstanding, the false and outrageous salacious statements made in the demurrer…The undisputed fact is they are not challenging the gist and significant claims that we have alleged in this lawsuit," Singer said, Thursday. "In essence, the only thing that really demurred to was one of the four primary claims that we have, which is a breach of fiduciary duty."
SLP alleges claims for breach of employee confidentiality agreements, intentional interference with employee confidentiality agreements, breaches of fiduciary duties and duties of loyalty, and unfair business practices.
However, the former SLP staff members never had a fiduciary duty to stay at the firm and never divulged trade secrets, according to the demurrer. Richards vowed to file a counter suit Thursday, if Santa Monica Judge Elaine Mandel doesn't throw out the complaint's breach of fiduciary claims.
"Out of all the complaints counsel has seen come through the courts, this one is an embarrassment to all attorneys," the demurrer reads.
"Associates leave firms constantly," it continues. "It is called the free market. If the law were as plead in this Complaint, we would have a complete restructuring of fiduciary duty law and working for someone as an associate would create a parade of associated risk and hazards, none of which are present in fiduciary duty law in California." Strategic Legal Practices, APC V. Consumer Law Experts, P.C., 21SMCV01472. (L.A. Sup Ct., filed Sept. 3, 2021).
A copy of demurrer to dismiss the breach of fiduciary count is here:
The firm took this case because it is hard to believe that the defendant law firm, operated by an aspiring female attorney, is being subjected to a lawsuit that is using the legal system to attempt to stifle competition because the firm simply gave former associates and administrative people jobs.  Not a single client was taken from Payam Shahian's firm, which is allowed anyway, as nobody owns the clients but the undisputed fact that none were taken, only adds more injustice to this injury.  The only apparent motive for this action is to try to bully our Consumer Law Experts and limit competition.