Celebrities love to bask in the lime light and have their photos taken when they want to. Chad Rogers regularly posts his shots by photographers on his tweeter page at @chadrogerstv whenever he gets nailed by the paparazzi.
This month, I was able to study locations where it is safe for celebrities to go without the snap shutter of their human parasites, the paparazzi. I decided to research two famous globe trotters, Brad Pitt and Angelina Jolie.
They choose a remote location in Africa at the edge of a game reserve. Their attorneys drafted a $75,000 liquidated damages provision that would be paid by the game lodge if they had their photos taken. Each day Angelina would attend to her worthy charitable works in other countries while Brad would watch the kids. She would also enjoy some great game rides on private conservancies without anyone around for miles.
During their stay at the camp, a group of men pulled up claiming they were lost but there are no roads or other camps out their so they were quickly turned away. The only way to get there is to land on their private air strip in the middle of no where. Any photag who camps out there could get eaten and there is no food or water.
The only thing on the runway is a wildebeests. A photo of them are here: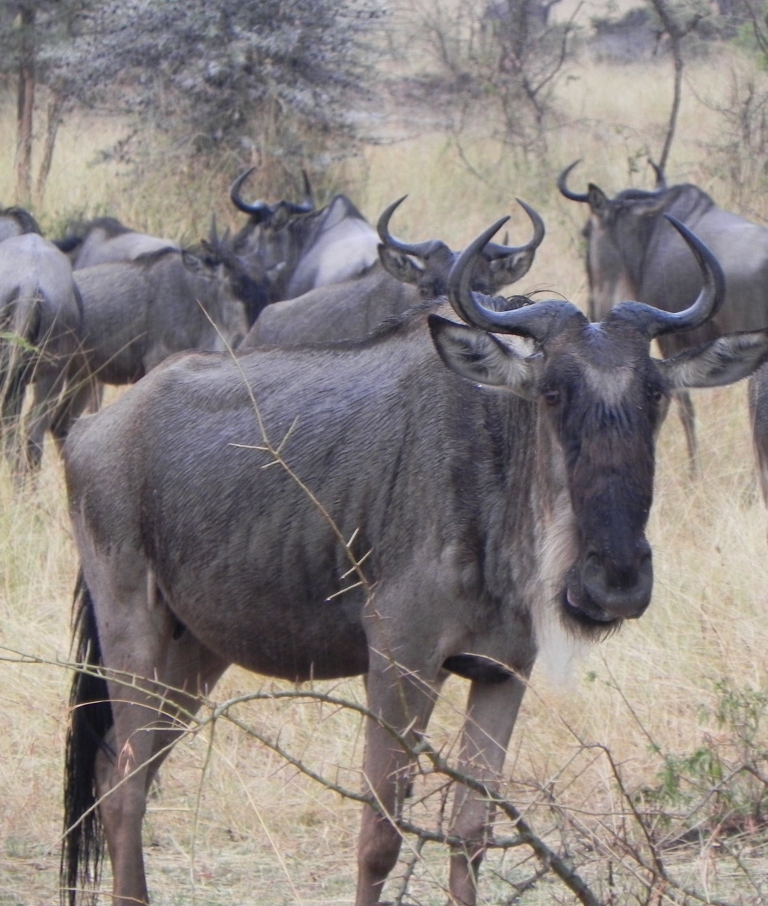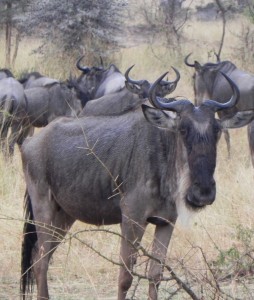 Once at the camp, they are completely secluded and protected, surrounded by a jungle. The camp leaves very small footprint on this amazing reserve. Here is a picture of the tents from a distance: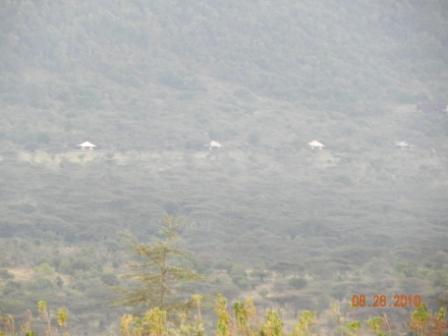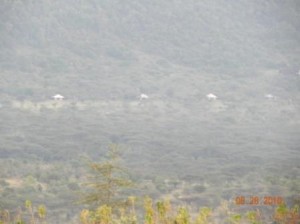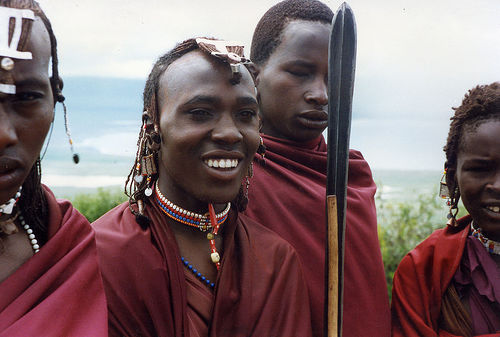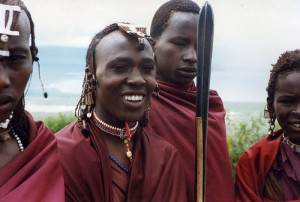 Paris Hilton and Nicky Hilton also went to Africa on a safari and there were no shots of them either. Africa's private reserves and locations always have security. In Brad and Angelina's camp, the guests are guarded by Masai  warriors.  They look like this:
Overall, these game parks provide an excellent, safe getaway for the celebrities who want to avoid the limelight while they are on their R & R.